About Stewart
Agency, Inc.
Stewart Agency, Inc. offers tailored insurance solutions.
We are your local, trusted independent insurance agency.
We consider everyone and every policy to be unique which is why you need an experienced insurance agency to help you find your insurance coverage. With our guidance, you can have peace of mind knowing what matters to you most is protected.
At Stewart Agency, Inc., we take the time to thoroughly review your insurance needs so that we can protect your assets at competitive rates, and we're proud to say that our inclusive solutions are capable of giving you the peace of mind you've been searching for. Whether you are in need of personal insurance, Medicare, or business insurance, your coverage needs are our top priority.
We understand that your insurance needs are unique to you. This is why, as an independent insurance agency, we can offer you coverage tailored to you. By working with several top-rated insurance companies, we work to custom-build a policy that meets your needs at a price that is right for you. That way your peace of mind is ensured.
Meet Our Team
Insurance advisors who truly work for you.
Not all insurance agents are created equal. At Stewart Agency, Inc., we go out of our way to treat our clients like people and we use our industry experience and diversified knowledge base to protect what you value most.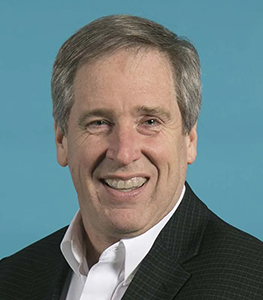 Gregory Stewart,
CFP, ChFC
President
607-734-6527
877-734-6527 (FAX)
Extension 3303
---
Michelle Ballings
Client Advisor
607-734-6527
877-734-6527 (FAX)
Extension 3305
Michelle Ballings is a licensed client advisor with the Stewart Agency, Inc. with a concentration on homeowners' sales and service. She works toward getting you the right coverage at the most affordable price with a thorough household analysis which we call our Protection Review.
She has excelled in understanding coverage knowledge and options, and with various companies to place your coverage with, she has the opportunity and the education to tailor a policy to fit your individual needs. She starts with getting to know you on a personal level by asking questions, and with this info, she can piece together the right homeowners' protection package. To her, a home is more than just a foundation, walls, and a roof, it is a place where memories are made and kept, it is a legacy, and to many their life's greatest investment. She enjoys uncovering those needs and finding creative ways to meet those needs and make you feel confident in your home insurance decisions.
Michelle has been P&C licensed for 15 years, 8 of which she has been as a client advisor for the Stewart Agency, Inc. In her time outside of the office, she enjoys cooking, gardening, and shopping.
---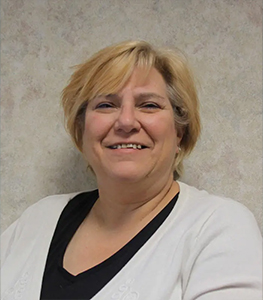 Trina Carmody
Client Advisor
607-734-6527
877-734-6527 (FAX)
Extension 3304
Trina Carmody is a licensed client advisor with the Stewart Agency, Inc. In this role, Trina strives to deliver the best possible customer service experience for every client. Trina makes sure that every account is handled with diligence and attention to detail. Trina treats every client like family, she builds personal relationships and takes the utmost care with each account. She is the pillar of the Elmira, NY office when it comes to auto insurance and customer service.
With a friendly demeanor, Trina makes you feel comfortable and welcome. With 37 years of experience in the business, her knowledge is unsurpassable. When working with her you know that whatever the task it will get done with attention to detail and get done right the first time. Trina has 37 combined years of insurance experience and is P&C licensed and life licensed. She recently celebrated 30 years working for the Stewart Agency, Inc.
In her time away from the office, Trina enjoys traveling. She loves spending time with her family, and on many weekends, she can be found at the race track organizing races and supporting her family, who races with Carmody Racing.
---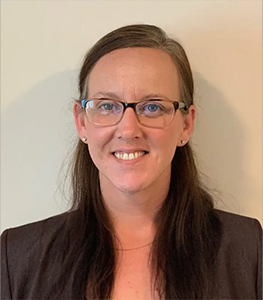 Jessica Doran
Client Advisor
607-962-6831
877-734-6527 (FAX)
Extension 3309
I became an insurance agent in 2017, becoming licensed in P&C as well as life, accident, and health. In August 2019, I joined the Stewart Agency, Inc. and have been excited since the first day about what our agency has to offer the community and our clients. Knowing that when the unexpected happens we are here to minimize the stress for our clients is the best part of my job.
Being born and raised in the Southern Tier, it is important to me that my neighbors and community have the protection that they individually require with the highest level of service. I truly enjoy getting to know our clients and tailoring protection packages that best suit their needs and lifestyles.
I have a beautiful 12-year-old daughter, and in my spare time, we enjoy visiting the gorgeous parks in the region and traveling. I love music and baseball and try to attend as many concerts and games as possible in the summer.
---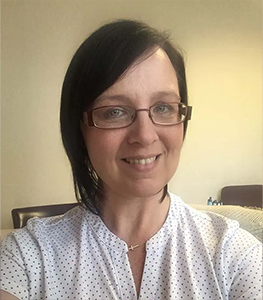 Robin Massa
Client Advisor
607-962-6831
877-734-6527 (FAX)
Extension 3308
robin@stewartagency.com
I am a licensed client advisor with 19 years of overall experience in home, auto, motorcycle, RV, landlord, and excess umbrella protection. I strive to give the best client experience possible every step of the way from purchasing your first home to enjoying your seasonal toys.
I provide excellent, timely customer service with an articulate attention to detail, making sure all your questions are answered while advising the best protection for you and your lifestyle. It is important to me that you feel confident with your coverage selections knowing that you are protected from the unexpected and have a full understanding of your policies.